A Destiny of Dragons is an LGBT literature, gay fiction, romance, and fantasy fiction book penned by T. J. Klune. It serves as the second installment of the Tales from Verania series. Klune is a Lambda Literary award winner of gay romance and LGBT fiction books. House in the Cerulean Sea is a young adult novel written by him that made it in the New York Times bestseller list. It was also named as one of the best Amazon science fiction and fantasy books. Klune is a major force in the positive and accurate queer representation in the literary business. You can check out Wolfsong authored by him.
The narration by Michael Lesley could have been a little bit better. The voice actor was not able to accurately portray our main characters.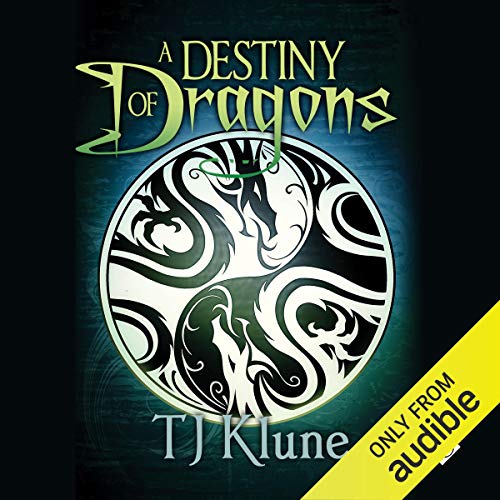 Sam of Wilds got his own happily ever after as the wizard's apprentice. He was in the arms of his cornerstone, Knight Commander Ryan Foxheart. A year has passed since then and Sam has been captured more than six times since then. Still, things are great.
The parents are very happy. Randall is alive even after being older than the gods. Morgan still sighs a lot. Tiggy and Gary still eat sass for breakfast. Kevin the dragon is gross as always. Finally, the King still rules with a gentle hand. Yet, Ryan continues to be his dashing self while Sam is trying to convince Prince Justin to be best friends forever. Could life be any better? Trouble is brewing in the land. Sam and Ryan have to be ready to face it.
This is one of those books that are unapologetically gay and it is one of the strengths of the novel. Don't attempt to read this one without the first one.
Full Audiobook