Alphas Like Us is a gay fiction and contemporary romance novel penned by Krista Ritchie and Becca Richie. It is the third book of the Like Us series, preceded by Lovers Like Us. Krista and Becca are New York Times and the USA Today bestselling identical twin authors. Their characters are flawed and broken, yet they redeem themselves throughout the story. You should start this series with the first book, Damaged Like Us.
Alexander Cendese and J. F. Harding are the two narrators of this audiobook. You are drawn into the story because of their epic performance. They make the characters come to life which enhances the experience by many folds.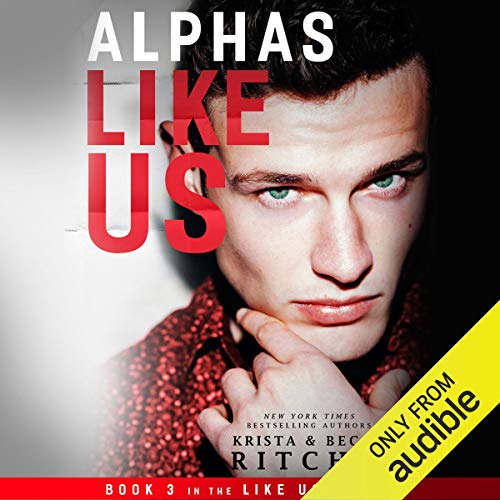 Farrow Keene knows that dating royalty comes at a huge cost. Everyone else is envious of their relationship. Yet, he is a protective boyfriend who doesn't want people snooping in their business. Farrow is confident that no one can pry his boyfriend away from him. Though, is he confident that he can sustain the coming storm of trouble?
Maximoff Hale doesn't like change any less than the other person. He had to agree to a task he has always rejected. It had to be done because he needs to regain his charity CEO position. Still, it could come with great consequences. It could even destroy his boyfriend and his family.
Now, it's Farrow's job to keep him safe. Changes are on the horizon and he needs all resolve to deal with them. They fight for each other so they must be safe, right?
You have to understand the plot of the previous books if you hope to enjoy this one. However, once you do, it's a rollercoaster ride of emotion and heartbreak. This one is more emotional than the previous installments.
Full Audiobook