Andy and Don is a television criticism and biographical book written by Daniel de Visé. It centers on the making of a friendship and a classic American TV show. Daniel has one other book which is about the king of American Cycling, titled The Comeback.
The narrator of this book is George Newbern. He has a warm tone that makes his performance mellow. Listening to this audiobook is a far richer experience than reading the print version. The credit for that goes to the narrator.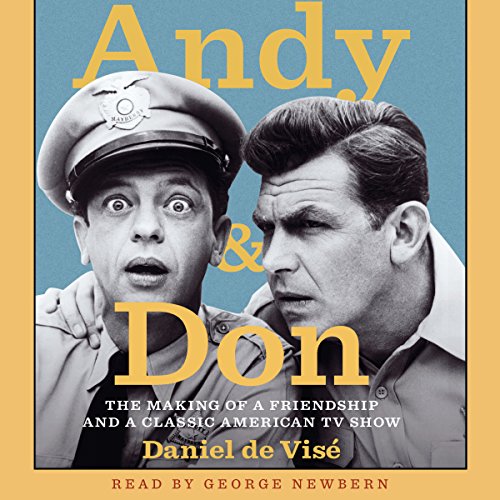 This is a lively and revealing story of Andy Griffith and Don Knotts. It celebrates the real-life friendship behind one of the most beloved American TV shows. The story starts as they meet each other on Broadway for the first time in time 1950s. When Andy went to Hollywood to film a pilot about a small-town sheriff, Don came on knocking to see if his sheriff needed a deputy. Thus, the comedic connection between Sheriff Andy Taylor and Deputy Barney gave rise to the idea of The Andy Griffith Show. It elevated a sitcom to a status of a timeless study on friendship and companionship. Andy and Don were fellow southerners born into poverty and bullied through life. They were able to capture the hearts of Americans all over the country as they rocked on a front porch meditating on the simple pleasures of life.
This is a lovely tribute to the two actors. Although the picture painted in front of us is not always flattering, it is honest. The friendship and humanity between the two were seen. Some parts make us laugh. We realize that these two had flaws just like ordinary people. Then, some parts are sad because of what these two had to go through.
Full Audiobook