Becoming a dragonrider is an honor and then nothing comes without a price in this world. Jaevid Boradfeather got the chance to enter the academy and train as a dragonrider but that was just the first step and the rest of the journey was a hard toil. Now his days of working hard are over for a while and he gets a chance to return home for some time.
Struggles for great warriors never end and here Jaevid comes to know that Beckah is selected by the king as the new rider for the royal house. Jaevid at the same time is hopeful of his graduation this year but the challenges that are coming his way are not easy at all.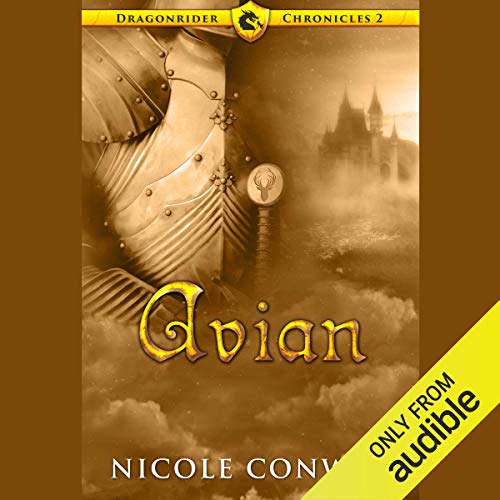 Someone is killing the members of the royal house without any reason and if things go on like this there would be a total catastrophe in the land. Jaevid has to solve the matter but this can cost him his graduation which means that he would have to go back in the row from where he had started.
Nicole Conway i.e the author of the series makes the avian year difficult for Jaevid because he is facing many kinds of issues at the same time. Strange visions at night tease him and then there are the hidden powers in him that are just getting out of control. Jesse Einstein narrates a troubled Jaevid here whose aims are just getting blur. Struggles decorated the plot of Vicious Vows and Hunter, here in the case of Jaevid it is not only a struggle rather some confusions are not letting him rest. He seems to be on the brink of losing everything and still he is determined to change the game in his favor.
Full Audiobook