Before I Fall is a young fiction novel, winner of the Goodreads Choice Award Best Young Adult Fiction, written by Lauren Oliver. It is told in first-person-perspective by a teenage girl, Samantha Kingston. She is forced to live the day of her death over and over again. She undertakes new actions every time to understand what happened to her. She goes totally out of character which is surprising for her acquaintances. If you want to try other books from the author, consider Delirium. Besides that, you may like Pandemonium.
Sarah Drew has narrated this audiobook with poise, class, and style. She has outstanding inflection and a compelling tone. She just makes the story more interesting than it is.
If you had one day to live – what would you do? Who would you kiss and how far would you go to save your life?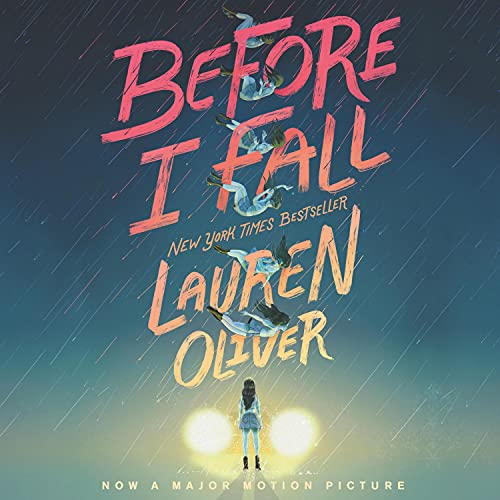 Samantha has it all: the first pick of everything at her high school, where she is a goddess, the best of friends, and the hottest guy as her boyfriend. She sits on the best cafeteria table and parks at the best spot. Hence, February 12 should be an ordinary day for her, until it isn't. She dies on that day, but then, she gets another chance, and another, until she gets 7 total chances. Then, she goes on to untangle the mystery of date and death.
This book has an important lesson to teach us about the perspective of life and death. It seems like we are experiencing the story along with Samantha. She learns how to not be selfish, as the novel vividly draws the picture of the devastating effects of bullying. Teens turn a blind eye to such behavior, which shouldn't be the case ever.
Full Audiobook