Blood in the Snow is a true story of a dad. The tale of this stay at home father is also linked with his dominating wife and the jealousy in between. The result was unfortunately a murder. It is written by Tom Henderson. He is known for writing nonfiction, especially true crime memoirs. Tom is also working for a weekly business publication with his covering on technology and financial stuff. A Deadly Affair is a good book about a shocking true story.  Darker Than Night on similar lines is a story about a brutal double murder, which Tom has beautifully written.
Paul Michael Garcia is a perfect choice for nonfiction book narrations. People loved him for his performance which was perfect in every way you could imagine.
On 14th February 200 in Washington Township, Michigan, Stephen Grant filed a missing report on Valentine's Day on his beloved wife. Her name was Tara. He was a stay at home father of two kids.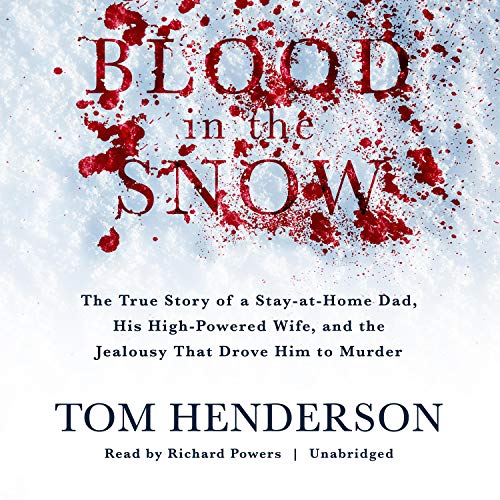 The emotional and frantic search of Stephen for his wife made national headlines. The case was also featured on the TV show Dateline apart from other TV shows and news channels approaching. There were a lot of questions that were putting doubts on the entire situation that built up or what happened before. The major question was why he waited five days to approach the police.
A few parts of the body of Tara were discovered in the forest near their house. The truth was coming out slightly. It took Stephen a couple of days to confess to the murder of his wife.
The book was a little slow to start but it is a great story and listen overall. The author was good with the presentation of facts, descriptions, and backgrounds, etc. It was solidly narrated as well.
Full Audiobook