Coming Home is an erotic literature and LGBT fiction novel written by Alexa Land. It is the 9th book of The Firsts and Forever series. Alexa has been writing gay fiction since 2012, bordering on the genre of romance. She believes in happily ever after. You should consider her book – The Distance. Also, don't forget her book – All I Believe.
Greg Tremblay is the voice of this audiobook. He is just the right mix of humor, drama, and emotion. From the opening scene to the ending credits, Greg has our full and undivided attention. He is the man most suitable for a book like this.
Chance Matthews has been surviving day-to-day in San Francisco. Life is already difficult enough for the 26-year-old. He embarks on an ill-advised trip to Wyoming that causes his life to go awry. He wanted to search for his biological father. When a string of misfortunes leaves him desperate and stranded, he gets help from the last person he had expected.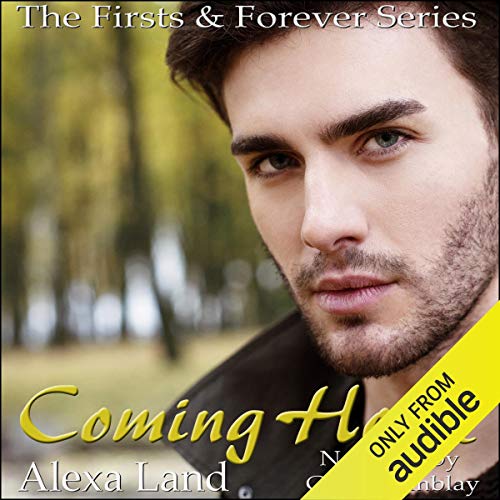 Finn is the hero in shining armor. He is everything Chance could have ever dreamed of. But he is sure that a man like that would have nothing to do with a guy like Chance. That is the stuff of fairytales, and Chance sure as hell doesn't believe in them. Finn has a lot to teach Chance. Their lives will inevitably collide with each other at one point or another.
This book is sweet, funny, and sexy similar to the previous books of the series. If you've been keeping up with the series, you know what to expect from this book. With a duo of the great author and remarkable voice actor, you can't go wrong with this one.
Full Audiobook