Cop Out novel marks the beginning of a new series with the titles of Toronto Tales. This unabridged audiobook version is an LGBTQ+ novel which is written by KC Burn. She writes stories that span paranormal to contemporary to science fiction. She writes some excellent erotic romance as well that comes with hot men. The majority of her novels come with happy endings. To experience her work, you must check out her A Cowboy's Christmas Luck novel. The North on Drummond novel also did quite well for the same writer and her fans.
Tristan James did the narration of this novel. He did a brilliant job in making this audiobook a perfect one for you.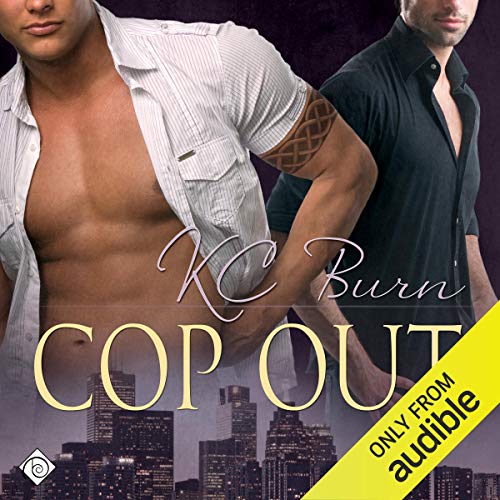 Kurt O'Donnell, the Detective is quite used to the digging up of the secrets of other people. But, when he finds out that his slain partner got married to some other man, then it shook him like anything. Kurt was quite determined to rectify matters and do the right thing. He offered his assistance to mourning Davy. Helping Davy through the rough time helps Kurt a lot to deal with all the guilt that his partner doesn't trust him good enough to share the truth. Davy somewhere along the way halted being an obligation and befriended him. This was the closest that Kurt ever had someone as a friend. But, matters get complicated with this steamy growing attraction.
Cop Out is the best novel that KC Burn has ever written in her career. The character of Kurt is just so adorable that you will find him so hard to resist. He might be the type of man that most of your girls out there want to have.
Full Audiobook