Deadlocked is a crime mystery thriller. It is the 12th chapter in the Sookie Stackhouse novel series. It is written by Charlaine Harris. Charlaine has produced some excellent mystery thrillers where Living Dead in Dallas and Dead Until Dark tops the list.
Johanna Parker has given her voice for the narration of the Deadlocked novel. She did a marvelous job in that capacity. It seems that she has a perfect voice and tonal quality for such mystery thrillers.
Sookie Stackhouse has grown up with strong telepathic abilities. She realized quite early on that there were a few things that she should rather not know about. As she is an adult now so she understands that some things she knows about now but would prefer not to see. It could be about Eric feeding off another lady, quite a younger one.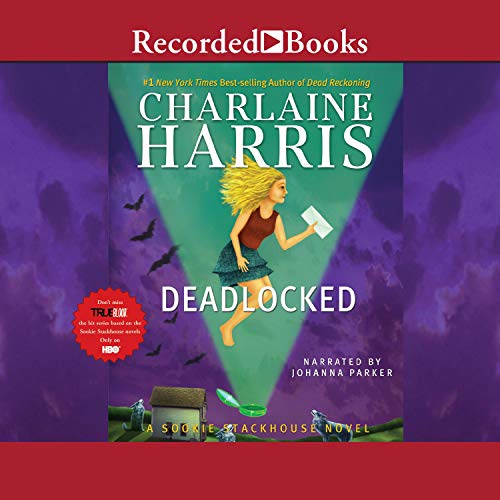 She wanted to say a thing or two about that but she rather preferred to say quietly. The Vampire King of Louisiana, Felipe de Castro is in the town. It was considered as the worst time for any human body to show up in the front yard of Eric. It was especially the case of that lady's body whose blood Eric has just drunk. Now, it is all up to Bill and Sookie to do something for the resolution of the murder case.
People were quite a fan of the Sookie Stackhouse novel series until this chapter. It has some flaws in the plot and the story was not going anywhere. No such action or adventure in this one that the audience was expecting from Sookie. However, the performance by Johanna covered up quite a few shortcomings of this novel.
Full Audiobook