French Kissing, Season 1 is lesbian literature, LGBT romance, and contemporary romance book penned by Harper Bliss. This book is season 1 which features episodes 1-6. It is a part of the French Kissing series of books. This is Bliss's best-known series of books. She is nonetheless a bestselling author of the genre. You should check out another sweet and sexy book by her – At First Sight. Besides that, you can check out If You Kiss Me like That.
Abby Craden is the narrator of this book. She has been able to accurately portray the fantastic women of this novel. She goes perfectly with the author of the book. She makes us feel like we are watching the whole thing.
Paris is the city of lights, the city of love, and the city of drama. We follow a group of Parisian women as they navigate their lives through stormy waters of love and romance.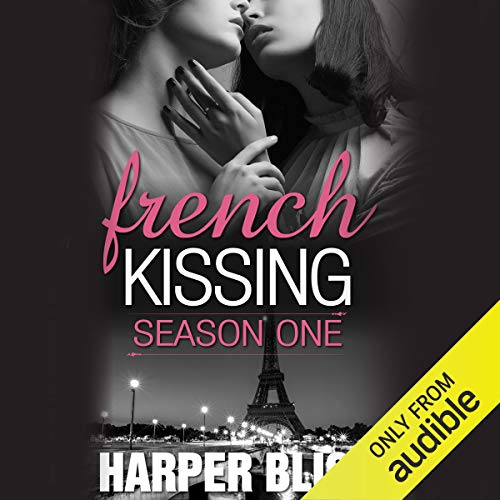 Claire and Juliette have remained friends for more than 20 years now. They won a successful PR agency together. Still, their friendship is not without problems and their success has a heavy cost. Because of the work and other issues, Juliette has drifted away from her partner, Nadia. They spent last 10 years together.
Meanwhile, Claire hasn't been on a single real date for a long time. Their single employee Steph seems to be getting too close to a high-profile client and it is heading for disaster.
This book keeps us involved like we are a part of it. The romance is great, the sex is awesome, and the drama is mesmerizing. It will make you impatient for the next installment, it is just that good.
Full Audiobook