Fuel the Fire is a romance, new adult fiction, and contemporary romance novel written by Becca Ritchie and Krista Ritchie as the 3rd book of the Calloway Sisters series. Becca and Krista are USA Today and New York Times bestselling author twins. They feature flawed characters and soul mate love in their books. If you're interested in other works from the twins, Wild Like Us may be for you. You can also enjoy Damaged Like Us.
The narrators Therese Plummer and Mark Boyett were amazing as the voice of Rose and Connor. It was hard to distinguish between when Connor was speaking and when he was thinking. Regardless, it was a good experience overall.
This book picks up right after Addicted After All. Connor, Rose, Dairy, Ryke, Lily, and Lo all live together in a house. The gang seems to be in the limelight more than ever before and the media has kicked it up a notch.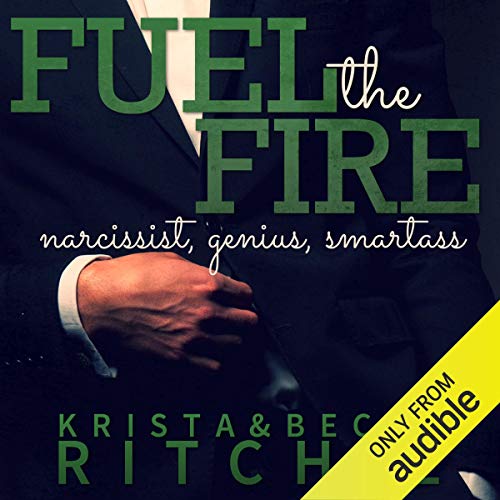 There is quite the drama brewing between Connor and Rose. Connor wants eight babies but Rose is a bit more cautious. She isn't sure if she would like her kids to be in the limelight. Whatever they do will be magnified by the camera lens. Even though Connor has been narcissistic his whole life, love will guide all his choices for the first time in his auspicious life.
This is one of the best books of the series, and the series itself is quite wonderful. It gave a good representation of the feminist movement. It was also satisfying to see a loathed character get the end they were deserving of. These books are filled with so many emotions and a perfect mix of drama and humor.
Full Audiobook