This is the finale of the epic series which depicts the story of two boys associated with the royal house. The first two parts of the series were about wars though this also has the war talk in it there is a revelation of identity that can change the course of war within no time. Damen lost his kingdom at the hands of his enemy and now he wants to take it back. The only way he can take back his kingdom is with the help and association of a strong ally.
During his search, Damen found Prince Laurent and they very quickly came closer than they initially expected. Laurent got ready to help Damen and the two started planning to fight against Kastor and Regent's forces. The enemy has decided to come from all directions this time and the unity of the two princes can save them.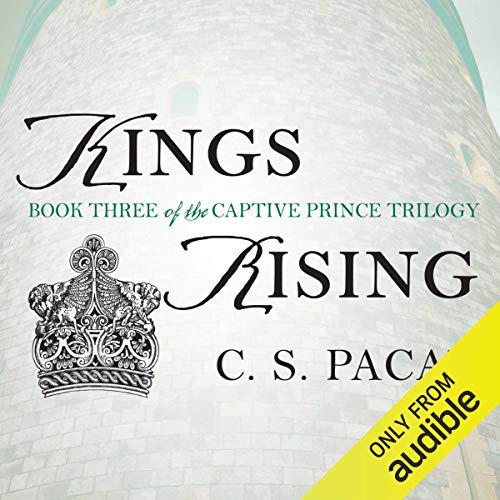 Problem is that Damen has kept his true identity hidden from Laurent. It was Laurent who swore to kill Damianos but he doesn't know that Damen is the same man he is looking for. If this fragile unity between the two gets disturbed then not only their personal life would be ruined but their thrones would also get lost forever.
C.S. Pacat i.e the mind behind Prince's Gambit and Dark Rise has ended this series in a phenomenal style. Enemies are presented stronger as compared to the heroes so that the heroes are forced to keep the bond intact. Stephen Bel Davies goes with the same voice for all the characters all the time and that has been his strength as a narrator. He has done the same thing in narrating this book as well thus gets the desired result like always.
Full Audiobook