My Seinfeld Year is a biographical book written by Fred Stoller. It tells the hysterical and bittersweet tale of the events when Stoller finally landed a shot at showbiz he had always dreamed of. He got a job as a staff writer on one of the biggest shows in television history. Also, make sure to try out Maybe We'll Have You Back. Other than that, the author has no other book.
The book has been narrated by Stoller. He has done a good job. He makes us feel as if the events are happening in front of us. Because it is a recollection of his life, he is the best one to narrate this book.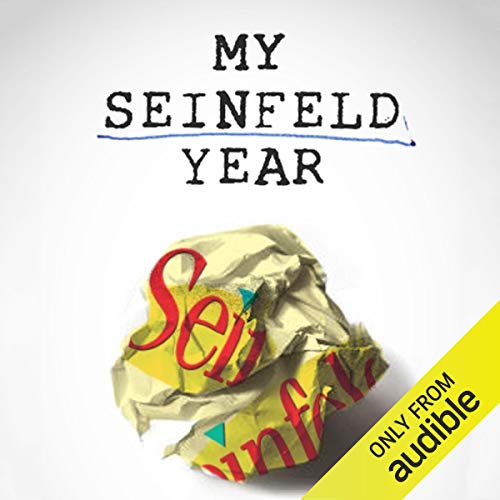 Fred has been on every great sitcom that you've seen – Friends, Everybody Loves Raymond, and Murphy just to list down a few. If you have seen him, then you know who he is. Alas, he has never been a regular on a show. He is always the guest star. What he longs for is a shot at a showbiz gig. In reality, he is just a wanderer moving from one show to another hoping they'd keep him permanently. Then, it all changed when he was offered a job at Seinfeld. This was the showbiz stability he was looking for. Except that it wasn't, and he wasn't hired as an actor, but a writer.
On the different biographies present out there, this one doesn't hold its weight. In the end, Stoller just appears to be ungrateful for his life in the show business. In reality, he lives the dreams of many but is never satisfied with his life. It just seems like an attempt to gain attention based on the nebulous connections that the author had made on the show. For those expecting that this book was all about Seinfeld, it's not.
Full Audiobook