Tell Me It's Real is a contemporary romance and gay fiction book penned by TJ Klune. It is a novel based on the concept of love at first sight. His book Into This River I Drown won the Lambda Literary Award for Best Gay Romance in 2014. You can check out his book House in the Cerulean Sea, a New York Times bestseller and one of Amazon's Best science fiction and fantasy books of the year. The Extraordinaries is another book by him.
The narration of this book has been performed by Michael Lesley. He has a pure voice that goes well with the style of the author. He can comprehend and convey the emotional status of the author's words rather perfectly.
Paul Auster doesn't believe in love at first sight. His best features are his acerbic wit at thirty years old and being slightly overweight. His best friends are a two-legged dog and a quasi-bipolar drag queen. If his grandmother's homophobic parrot insults him another time, Paul is going to clinch his neck.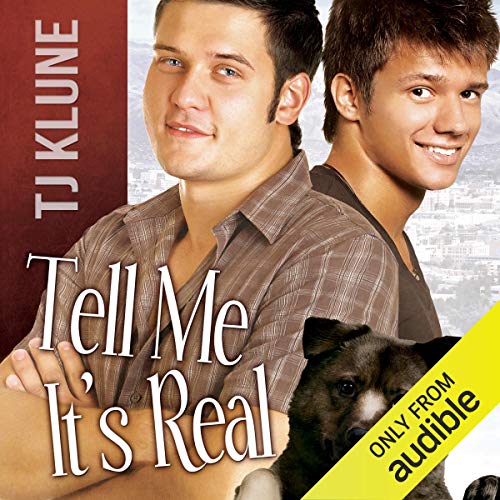 Then there is Vince Taylor, who is everything Paul isn't. He is confident and sexy as they come, yet he is dumber than a box of rocks. It's when Paul hits Vince with his car that things take a sharp turn. It was unintentional so he's forced to see Vince in a completely different light. Paul must put aside any previous notions of the man and think how he would look standing next to him.
This book is an emotional roller coaster that takes us on the journey. It is a heartwarming and sweet story of love in its purest form. It is the love we all yearn for, providing a benchmark for us all.
Tokybook audio player