Tequila Mockingbird is a gay fiction, thriller, mystery, romance novel written by Rhys Ford. It is the third book of the Sinners (Ford) series. It is preceded by the book – Whiskey and Wry. Sloe Ride is the sequel to this book. Ford is a two-time Lambda Award finalist due to her Murder and Mayhem novels. She has achieved fame as an award-winning author with several LGBT thrillers, mystery, urban fantasy, and paranormal series. She has also won a 2017 Gold and Silver medal in Florida Authors and Publishers President's Book Awards. Judging by her extensive resume, you wouldn't want to miss out on her books.
Tristan James is the narrator of this book. He is fluent in the Irish accent that is supposed to portray the character of Connor.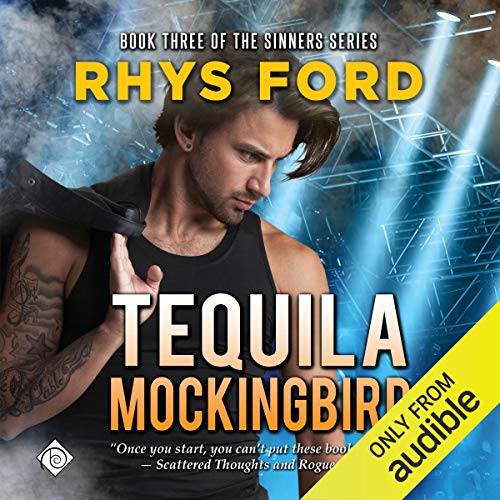 Lieutenant Connor Morgan wasn't looking for love, especially not from a man. His plans certainly didn't include Forest Ackerman, sexy as sin blond drummer with brown eyes. He has to be a pillar of strength for his family because they are woefully dependant on him. He has to lead the Morgan clan one day so he has to be top of his game.
Connor has worked everything out. He has a nice career in law enforcement, a decent house, and a family. It all changes when he finds a murdered man on a drug raid. He has to comfort the adopted son of the man. It's not like he never thought about men but love just didn't fit into his plans.
Whoever killed Forest's father also wants him dead. Now, it is upon Connon and Forest to work together, otherwise, the next body will be Forest's.
This book has to be one of the best of the genre so far. The suspense and thrill are an added welcome over the romance.
Full Audiobook