The Consumption of Magic is a fantasy fiction and gay literature novel penned by TJ Klune. It is the third book of Tales from Verania, preceded by A Destiny of Dragons. Klune is the recipient of a Lambda Literary Award for her book – Into This River I Drown. Klune is a big name in the fight for queer rights and representation.
Michael Lesley couldn't have done a better job in the narration of this audiobook. He had to represent a huge array of characters. He has been able to do justice to most of them. He provides a unique voice that goes well with the words of Klune.
Sam of Wilds fought Dark wizard Myrin and survived to tell the story. The battle left him hurt, but it could have been much worse. He only realizes how much worse things could be when he reunites with Randall and Morgan of Shadows.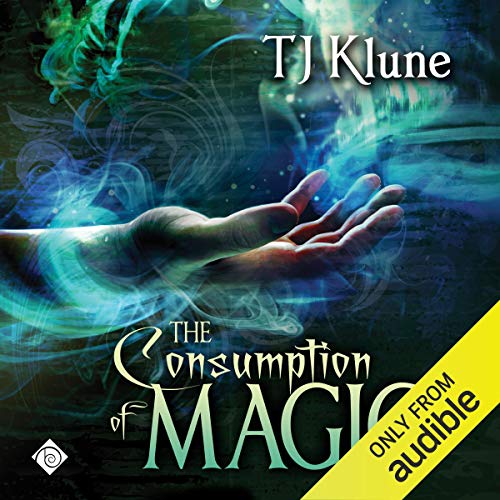 The scars have a certain meaning and hint at Myrin's true plan for the Kingdom of Verania. Time is running out and Sam has to make haste along with his group of merry misfits. His companions are the half-giant Tiggy, the dragon known as Kevin, the unicorn Gary, and Knight Commander Ryan Foxheart. They must travel to the snowy mountains and convince the remaining dragons to stand against Myrin. Sam has to learn the secrets of the past, which might change everyone's fate for the days to come.
The duo of Klune and Lesley has done it once more. They have delivered what they had promised. It will make you cry as much as it will make you laugh. Ultimately, it is a bittersweet and emotional experience that will leave an ache in your heart.
Tokybook audio player