One of the world's most important personalities, Kirk Kerkorian lived the life in isolation because he didn't want to share his privacy. William C. Rempel brings in front of the people the life and background if this great genius who started his life as a newspaper hawker. Kirk was just four years of age when his family came to Los Angeles after a business crisis.
His family was unable to support him in his educational career because of which he was thrown out of the school after the eighth grade. Never did he have the taste of real quality education in his life and still he outclassed everyone when he started his business in Las Vegas. Every hotel and casino was governed by Kirk at that time and he really didn't care much of his business.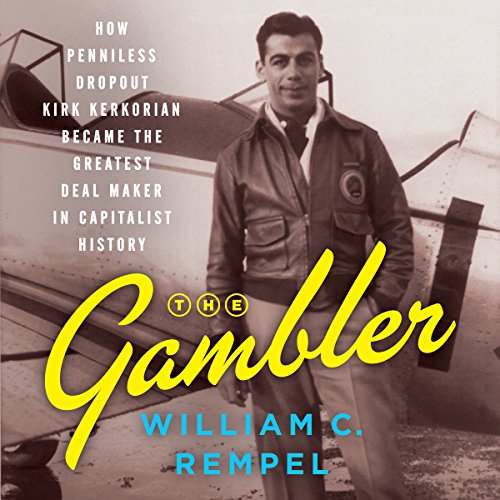 MGM studio was sold by him many times and each time he was able to get it back as well. All the movie stars and big names related to different sports were in contact with this tycoon and he never wanted to make his name public. Because of this nature of Kirk his name remained behind the curtain for many years and most of the people never knew that a giant like him exist in the world. After the initial struggles in his life he never faced any defeat or loss in business, he was the one man who just rocked the leisure industry for the first time.
Fred Sanders has narrated it with a lot of interest which proves that he too had some interest in the personality of this generous man.
At The Devil's Table
is also not very different from this book, only the background description makes the two books look different. William C. Rempel really knows how to highlight the personality of a man who has never been in the headlines during his lifetime.
Full Audiobook