The Lightning-Struck Heart is a fantasy fiction, romantic fantasy, gay fiction, and high fantasy novel written by TJ Klune. It is the first book of the Tales from the Vernia series. It is followed by A Destiny of Dragons. Moreover, you can check out The Consumption of Magic by the author.
The narration has been performed by Michael Lesley. He gives a different and unique voice to all the characters. We know at all times who is speaking just by the intonation of his speech. It wasn't just a performance; it is a display of emotion, passion, and laughter.
Once upon a time, a young boy named Sam Haversford turns a bunch of teenager douchbag kids into stone completely by accident. This catches the eye of a higher power and thus, Sam is pulled into a world of magic. He is to become an apprentice to the king's wizard, Morgan of Shadows.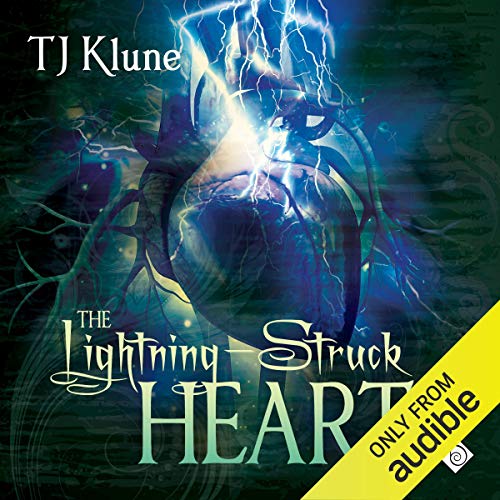 When Sam turns 14, he enters the Dark Woods and returns with Gary, who is a hornless gay unicorn. Along with them is Tiggy, a half-giant. Sam is subsequently given the title – Sam of Wilds. Then, Sam comes across Knight Ryan Foxheart, the dreamiest dream for Sam. It all goes down the drain for Ryan and Sam, but eventually, their magic prevails. Now, they must embark on a quest of epic proportions.
It is a devastatingly funny book, yet the humor can be crude for some people's tastes. It doesn't let us get bored for one bit. The interactions between Sam and Ryan are also one-of-a-kind because they're not simply in a warm and fuzzy relationship. It is much more dynamic than that. This book makes us anxious to read the next one.
Tokybook audio player