The Night Listener is an LGBTQ+ Studies book. It is written and narrated by Armistead Maupin. He is an American writer who wrote the Tales of the City novel series which was set in San Francisco. Tales of the City is an LGBTQ fiction novel from that recommended series and it is one of the best works of Armistead Maupin for sure. He is mainly known for this series but has written other good series and individual novels as well. To know this author, Armistead Maupin more closely, you must check out his book, An Interview with Armistead Maupin.
The narration of this novel is done by Armistead Maupin himself. He seems to have the perfect voice for narrating this book of his own. He is one of those few writers who can flawlessly narrate their work as well. This is something which you cannot say about all writers.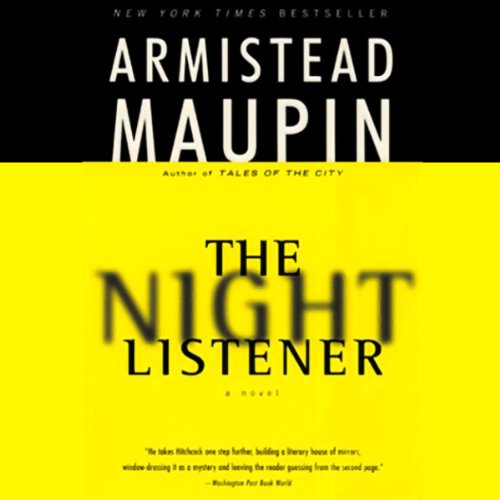 Gabriel Noone is known to be a fabulist. He was a writer whose late-night radio shows have easily brought him into the hearts and homes of millions. In the middle of a very painful separation from his longtime love, Gabriel on radio read Pete Lomax's memoir. It was the story of an ill child of 13 years who was abused excessively by his parents. Pete was a devoted listener of Gabriel's radio show. This was the moment when an extraordinary friendship on phone started between them. It was a friendship that made Gabriel a changed person.
The twists and turns in this book are its backbones. You will find this one to be deceptively page-turner, which is suitable to enjoy in an audiobook.
Full Audiobook