The Prize is the history of the global petroleum industry written by Daniel Yergin. This book became a bestseller as it was released four months after the invasion of Kuwait launched by Iraq's Saddam Hussein. Yergin has other fantastic books that are similar to this one. Check out The Quest which is based on energy, security, , and the remaking of the modern world. You should also listen to The New Map authored by him.
Bob Jamieson is the narrator of this book. He is quite good at his performance. He keeps a good pace throughout , and doesn't mince words.
This book recounts the panoramic history of oil , and the fight for power , and wealth that has surrounded the oil industry. The struggle for this resource has disrupted the economy of the world as it has dictated the outcome of numerous wars. It has transformed the destiny of men , and nations throughout the century.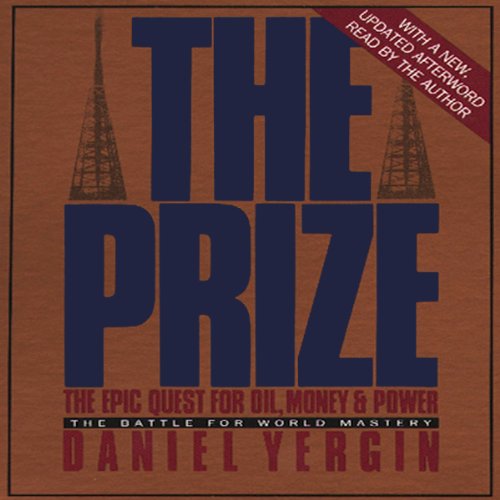 The Prize is not only the history of the oil industry as it also discusses the 20th century in detail. The canvas of this history is great – starting from the drilling of the first well in Pennsylvania to the great world wars , and finally continuing with Operation Desert Storm , and the Iraqi invasion of Kuwait. There were many people along the way, from Winston Churchill to Ibn Saud, from rogues to oil tycoons.
This book has been referred to as the Bible of the oil industry. It is the definitive , and fair account of the massive industry. The author was able to write this book due to years of research , and excellent connections with the oil industry. However, this audiobook is an abridged version of the original book, so it may be missing out on substantial detail.
Full Audiobook