The Sumage Solution is a gay fiction, chivalric romance, paranormal fiction, fantasy fiction, and romance novel authored by Gail L. Carriger. It is the first book of the San Andreas Shifters series.
Gail has contributed greatly to the steampunk fiction genre. She is a New York Times bestselling author of numerous series. She won the Alex Award in 2010. If you want to read more from her, check out The 5th Gender. If you want to read more from the aforementioned series, check out The Omega Objection: The San Andreas Shifters.
Kirt Graves is the narrator of this book. The characters' voices are distinct and pleasant. He has delivered a solid performance.
This novel presents an offbeat gay romance in which a bad-boy made with an attitude problem meets a sexy werewolf with a white night syndrome. The question is: can a gentle werewolf heal the heart of a loud-mouthed mage?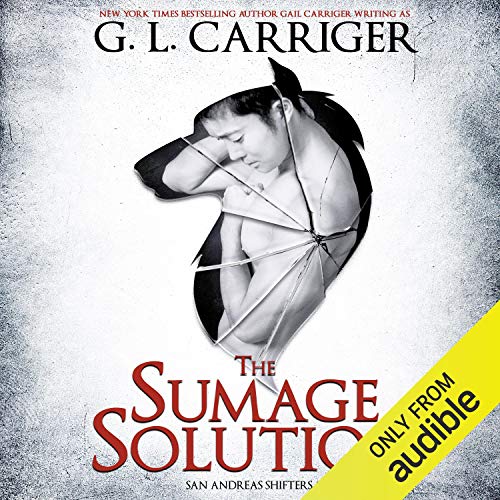 Max seems to fail at everything, be it magic or relationship. He works for DURPS, which can be considered DMV for supernatural creatures. He has to clean other mages' mess. His job sucks and he is in no mood to argue with the biker werewolves. Though, there is something mysterious about the muscled and huge Beta visiting his office for processing.
Bryan Biff is gay but he isn't out of the closet. Max might be the reason he can come out of the closet. He wants both of them to go on a date together. Everyone knows that werewolves hate mages, yet Bryan is determined to prove them wrong.
The book is great because of a big cast of well-written characters and interesting plot. The dialogue is snappy and the sex is hot as ever.
Full Audiobook