Magic schools with a lot of fairies and witches involved attract appeal audience of all age groups instantly. One thing that the author has to keep in mind is that the audience is interested more in the description of scenes than the story in such books. The way witches and the magical scenes are painted by the author appeals more and more people towards the stuff. Emily Whitehall the heroine of this series is really found in a heartbroken condition in this book and she thinks that she has suffered undeservedly.
All she wanted to do was to help the people around especially the students of the institute and in reply, she has got nothing except hatred. In the Nameless World she has more enemies than friends. So in such a situation when Lady Barb asks Emily to go with her to a distant place away from Whitehall she readily agrees.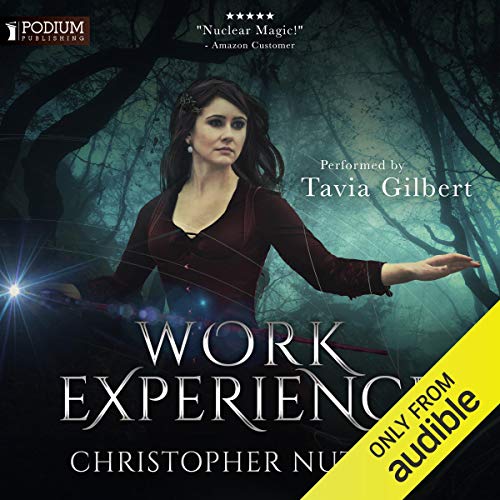 The tour starts simply and Emily was hopeful that she would be able to spend some time away from troubles but ironically this tour lands her in the lap of a big trouble. Christopher G. Nuttall first in this book gives the listener a feeling that Emily will get a timeout in this book but then fate once again plays with her differently. Lady Barb starts acting strangely and the children of the town start to go missing, Emily understands that her days of rest are over once again.
Tavia Gilbert's voice decorated Emily's character this time and it was the right selection according to the situation. Fun element was found in Little Witches and Lessons in Etiquette while here everything is full of tensions. Troubles really make Emily toil for happiness and a relaxed time which is not provided to her by fate.
Full Audiobook